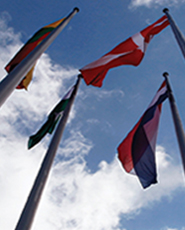 World Customs Organization (WCO)
HS Nomenclature (WCO)
The Harmonized System (HS) is an international nomenclature developed by the World Customs Organization and used by more than 200 Customs administrations as a basis for their Customs tariff and the collection of trade statistics.
Explanatory Notes to the HTS
Official classification guidelines of the trade community. Essential to the correct classification of goods.
Alphabetical Index to the Harmonized Tariff System
This Index is a comprehensive alphabetical list of the articles and products described in the Harmonized Tariff of the United States (HTSUS) and the WCO Explanatory Notes.
Compendium of Classification Opinions
The Compendium of Classification Opinions contains a list of some of the more important and/or difficult classification decisions taken by the Harmonized System Committee and adopted by the World Customs Organization, in the order of the headings and subheadings of the Harmonized Commodity Description and Coding System (Harmonized System). These opinions incorporate the names, detailed descriptions and other characteristics of traded commodities whose classification has been examined and determined by the Harmonized System Committee and then adopted by the Council.
WCO Combination Package Includes:
Explanatory Notes
Alphabetical Index
Compendium of Classification Opinions
HS Nomenclature
Amendment to the HS Nomenclature
---