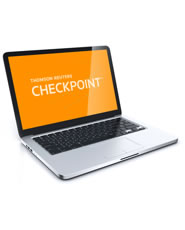 IFAC International Professional Standards

Product Information
Brand:

Practitioners Publishing
IFAC Professional Standards on Checkpoint includes International Standards on Auditing, Quality Control, Review, Other Assurance and Related Services, Ethics, Education, and more.
Note: The IFAC content on Checkpoint can only be purchased as an add-on to any other Accounting & Auditing product or library.
International Federation of Accountants (IFAC) is a worldwide organization for the accountancy profession that sets international auditing and assurance standards. As the global organization for the accountancy profession, IFAC is committed to protecting the public interest by developing high-quality international standards, promoting strong ethical values, encouraging quality practice, and supporting the development of all sectors of the profession around the world.
With International professional standards becoming more important to multi-national businesses and the firms that represent these businesses, auditing professionals will experience integrated content and superior functionality, including linking and search by citation, offered only by the Checkpoint platform.
---