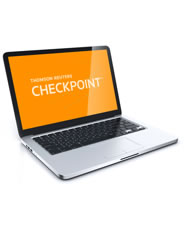 PPC's Practice Aids: Physicians and Other Health Care Professionals

Product Information
Frequency of Updates:

Annually

Brand:

Practitioners Publishing
PPC's Practice Aids™ - Physicians and Other Health Care Professionals is the perfect companion to your subscription to PPC's Guide to Physicians and Other Health Care Professionals (PHY). They are Microsoft® Word and Excel versions of all of the editable practice aids in that Guide, and they contain extensive practical considerations and tips to help you conduct your engagements effectively and efficiently. You can save hours of time by not having to tailor your existing practice aids for these types of engagements. They work with leading paperless engagement software or with Word and Excel alone. 
PPC's Practice Aids include value added productivity features that save completion and review time, including: 
Automatic entry of common engagement information
One-click signoffs for checklists
Links directly to your licensed content in PPC Guides and Professional Standards
Math capabilities, with built in formulas
Controls over viewing and printing Practical Considerations
Quick fill-in features for letters
Tickmarks that work on all Word and Excel documents 
You can experience improved productivity and convenience right away! 
No learning curve - your staff already uses Word and Excel
No cutting and pasting from other documents
Practice aids can travel with you and are easily accessible
Easily share key documents with your clients