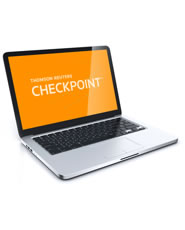 PPC's Practice Aids: Reporting on Controls of Service Organizations

Product Information
Frequency of Updates:

Annually

Brand:

Practitioners Publishing
The fastest and most convenient way to use PPC's industry-leading practice aids!
This product is unique because these practice aids are designed for very specialized engagements. Based on the Practice Aid format used by thousands of firms, PPC's Practice Aids™ Reporting on Controls of Service Organizations contain extensive practical considerations and tips throughout to help you conduct SSAE No. 16 (SOC1) engagements effectively and efficiently.
A practical 'how-to' engagement process specifically tailored for these specialized engagements will help you perform these engagements in a cost effective manner. Save hours of time by not having to tailor your existing practice aids for these types of engagements. Links to related guidance on Checkpoint are also included.
SSAE No. 16 (AT 801), Reporting on Controls at a Service Organization, establishes standards for reports on controls at service organizations that are likely to be relevant to user entities' internal control over financial reporting. These Practice Aids are loaded with the practical guidance, real-life examples, and timesaving checklists and practice aids to give you the knowledge you need to confidently and competently perform complex SSAE No. 16 engagements.
If you are one of the many CPAs who perform SSAE No. 16 (SOC1) service organization engagements, this is the resource you've been asking for! These Practice Aids were developed by CPAs who have extensive experience providing services to all types of service organizations and who understand the unique engagement performance and reporting issues you encounter.
The practice aids have all been tailored for SSAE No.16 (SOC1) engagements, so you won't have to spend time deciding which standards apply or how to make practice aids designed for audits or other attest engagements fit for SSAE No.16 (SOC1) engagements.
Specialized checklists and practice aids include extensive guidance and practical considerations to address SSAE No.16 (SOC1) requirements for all service organizations.
Numerous examples provide illustrative reports and procedures for common types of service organizations, including payroll processing and IT processing organizations, as well as guidance on IT general controls. Numerous drafting illustrations of service auditor's reports tailored for various situations are also included.
Rather than take a one-size fits-all approach to performing SSAE No.16 (SOC1) engagements, these practice aids are designed to allow you to customize your approach and procedures to fit different types of service organizations and unique aspects of the controls at various service organizations. Included are extensive illustrative control objectives, control activities, and tests of operating effectiveness that provide important resources to make your new and existing engagements more efficient.