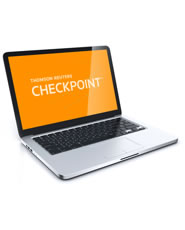 PPC's Quick Reference Guide to Personal Financial Statements

Product Information
Brand:

Practitioners Publishing
PPC's Quick Reference Guide to Personal Financial Statements is a single source of relevant information for preparing personal financial statements. Personal financial statements use some accounting principles that are different than those for other entities. Understanding those unique rules will make your personal financial statement engagements run more smoothly and effectively. The Guide covers these topics:
Defining the entity to be covered by the financial statements.
Determining the basis of accounting. Bases covered include GAAP (estimated current value), cash, historical cost, and tax.
Formatting the financial statements. The Guide includes a worksheet to help you prepare the financial statements and a disclosure checklist to cover the unique requirements of personal financial statements. It also includes example financial statements.
Measuring the estimated current value of various assets and the estimated income taxes. The Guide includes various case studies to help you through the problem areas commonly associated with personal financial statements.
Performing engagements and reporting on personal financial statements. The Guide includes nine illustrative reports.
Personal Financial Statements

INTRODUCTORY MATERIAL

Chapter 1 Introduction

Chapter 2 Entity to Be Covered

Chapter 3 Basis of Presentation

Chapter 4 Form and Content

Chapter 5 Estimated Current Value Basis of Accounting

Chapter 6 Special Purpose Financial Reporting Framework

Chapter 7 Personal Financial Statement Engagements

Chapter 8 Reporting on Personal Financial Statements

Chapter 9 Case Studies

Chapter 10 Illustrative Personal Financial Statements
---