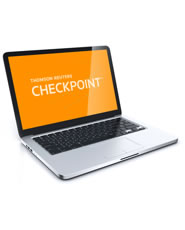 PPC's Workpapers for Employee Benefit Plans

Product Information
Frequency of Updates:

Annually

Brand:

Practitioners Publishing
The Best Time-saving Microsoft® Excel-based Practice Aids and Engagement Tools in the Industry!
PPC's Workpapers™ for Employee Benefit Plans provide you with Excel®-based practice aids and templates that save you time, and help you follow professional standards and the PPC engagement process. Since it's built with Excel® and based on the PPC guidance you already use, you can start saving money right away!
PPC's Workpapers™ for Employee Benefit Plans is designed to work with PPC's Engagement Manager®, Creative Solutions' Engagement Solution® or with MS Excel® alone. All of PPC's Workpapers™ give you tickmark capabilities that can be applied to any Excel® workbook! You can customize your tickmark descriptions and automatically create customized tickmark legends.
A variety of electronic worksheets to standardize your employee benefit plan audits, including:
Performing analytical procedures for contributions received and receivable, benefit payments and other distributions, and benefit obligations.
Developing appropriate disclosure information for investments, including the supplemental investment schedules required by the DOL.
Reconciling the financial statements to the Form 5500.
Determining whether plans are required to be audited based on the Small Pension Plan Security Amendments issued by the DOL.