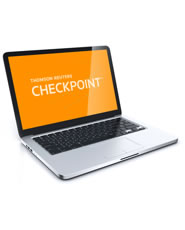 SEC Premium Reference Library

The SEC Reference Library Premium Package consists of new content added to Checkpoint with the 8.4 release: No Action Letters and Speeches, Statements and Testimony from the SEC. This content will not be added to products that already contain the SEC Reference Library and must be purchased separately.
The No-Action Letters represent a significant body of judgment expressed by the Commission on a wide range of disclosure issues. This collection of correspondence comprises thousands of inquiries by issuers seeking approval for proposed actions and disclosures. Subscribers benefit by being able to get specific insight into how the SEC is likely to respond to a situation or action matching or very similar to the one the subscriber currently faces or is contemplating. This takes any guesswork out of planning or interpretation.
Speeches, statements, and testimony, while non-authoritative, are also of great interest to public companies because of the wide range of information they contain, including enforcement trends, guidance, current awareness, and explanations of rules and regulations. This type of information has grown considerably in the last decade as has its importance to filers as a means of understanding the Commission's focus and intentions.
No Action Letters and Speeches - like all SEC reference material - are available free from the SEC website - but on the SEC site they are standalone and not part of the Checkpoint research system. Subscribers who purchase this content on Checkpoint will benefit from the time savings of being able to link to and search this content without leaving the Checkpoint environment and thereby avoid interrupting the flow of their research.