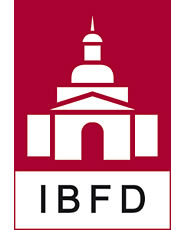 IBFD African Tax Explorer Plus
This online collection documents the taxation systems of almost every country in Africa and includes a detailed chapter on South Africa. The collection also includes practical guides on investment and a wide range of primary source information collected and commented on by IBFD.
Main Contents:
Tax News Service
Country Key Features
Country Surveys
Country Analyses
Withholding Rates Tables
Treaties
Models
Tax Treaty Case Law
Glossary (IBFD International Tax Glossary)
Tools:
Key Features Comparison
Treaty and Model Comparison
Benefits:
Country-by-country descriptions of tax systems in standardized outlines and in different levels of detail
Comprehensive collection of primary source information (Tax Treaties, Models and Case Law)
Easy-to-use and quick search facilities
Quick and easy export of data to MS Word
Frequent updates
Access for up to five users (additional users for a small fee)
Note: This regional collection has the same contents and tools as Global Tax Explorer Plus, but is limited to the African region.
Countries covered:
Algeria, Angola, Benin, Botswana, Burkina Faso, Burundi, Cameroon, Cape Verde, Central African Republic, Chad, Comoro Islands, Congo (Dem. Rep.), Congo (Rep.), Djibouti, Egypt, Eritrea, Ethiopia, Equatorial Guinea, Gabon, Gambia, Ghana, Guinea, Guinea-Bissau, Ivory Coast, Kenya, Lesotho, Liberia, Libya, Madagascar, Malawi, Mali, Mauritania, Mauritius, Morocco, Mozambique, Namibia, Niger, Nigeria, Rwanda, Senegal, Seychelles, Sierra Leone, Somalia, South Africa, Sudan, Swaziland, Tanzania, Togo, Tunisia, Uganda, Zambia, Zimbabwe.