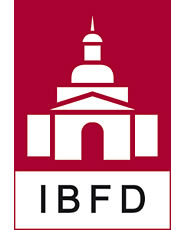 IBFD Global Transfer Pricing Explorer Plus
Covering over 50 countries, this collection is the single most authoritative source of information on transfer pricing, one of the major topics in international taxation. From source documents to country regime descriptions, easy-to-use tables and relevant case law, this collection is an excellent source to address all transfer pricing issues. It also offers access to the corporate section of Country Surveys, more source documentation and a wealth of transfer pricing-related information through the incorporation of general and country chapters on transfer pricing and business restructuring, customs valuation and dispute resolution.
Main Contents:
Tax News Service
Country Surveys (Corporate Taxation)
Topical Analyses (Transfer Pricing, TP and Business Restructurings, TP and Customs Valuation, TP and Dispute Resolution)
Models (all OECD and UN Models)
EU Law
International Organizations' Documentation (all transfer pricing-related documents)
Case Law (Tax Treaty Case Law on transfer pricing)
Glossary (IBFD International Tax Glossary)
Benefits:
Analysis and comparison of national approaches to transfer pricing
Standardized outlines
Easy-to-use and quick search facilities
Access for up to five users (additional users for a small fee)
Frequent updates
Facility to export selected text to MS Word
Countries covered:
Argentina, Australia, Austria, Belgium, Brazil, Bulgaria, Canada, China (People's Rep.), Cyprus, Czech Republic, Denmark, Finland, France, Germany, Greece, Hungary, India, Ireland, Israel, Italy, Japan, Korea (Dem. People's Rep.), Latvia, Luxembourg, Malaysia, Malta, Mexico, Netherlands, New Zealand, Norway, Pakistan, Philippines, Poland, Portugal, Romania, Russia, Singapore, Slovak Republic, Slovenia, South Africa, Spain, Sweden, Switzerland, Taiwan, Thailand, Turkey, Ukraine, United Kingdom, United States, Uruguay, Vietnam.