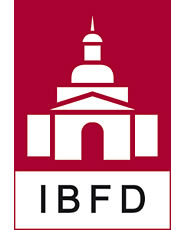 IBFD Tax Treaty Case Law
IBFD Tax Treaty Case Law is the perfect complement to the IBFD worldwide Tax Treaties Database. It gives subscribers direct access to worldwide court decisions on cross-border tax issues. All relevant international tax case law is gathered in one comprehensive well-structured database.
IBFD Tax Treaty Case Law provides subscribers with:
A general register specifying identified cases: currently with 3,500 cases, the general register will grow to cover approximately 4,500 decisions
The text of court decisions from both higher and lower courts: available in the original language
Summaries in English of the identified cases are included, mainly from courts in OECD member countries
Benefits:
IBFD is the ultimate authority on international tax matters, so subscribers can be confident they are finding the right interpretation and application of a tax treaty
A global overview of international tax disputes with a clear description in English takes the guesswork out of complex issues that were originally written in another language
Interlinked Case Summaries and Case Decisions as well as direct links to relevant case law lead subscribers to the answers they need more quickly
Advanced search options on topics and specific cases provide subscribers with an additional way to conduct their research
Frequent updates ensure that subscribers have current information
Countries covered:
Australia, Austria, Belgium, Canada, Czech Republic, Denmark, Finland, France, Germany, India, Ireland, Israel, Italy, Luxembourg, Netherlands, New Zealand, Norway, Portugal, Russia, South Africa, Spain, Sweden, Switzerland, United Kingdom and United States.