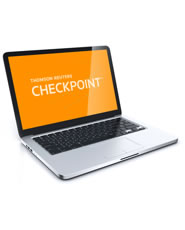 AICPA Professional Library
Product Information
Frequency of Updates:

Ongoing

Brand:

Practitioners Publishing
The AICPA Professional Library is a powerful research tool that features the most comprehensive and current accounting and auditing information. 
This Library provides you with the Audit and Accounting Guides, Audit Risk Alerts, Professional Standards, and Technical Practice Aids libraries in a sophisticated online platform that leverages our extensive editorial and primary source libraries. You'll also be able to take advantage of robust search capabilities and find-by-citation templates. 
Specific features of the AICPA Professional Library include:
Prompt incorporation of all material, including Audit and Accounting Guides and Audit Risk Alerts
Top-of-the-line and side-line links to relevant editorial and primary source content
A complete listing of current proposed documents for all libraries
Organization that's intuitive and easy to navigate
Original Pronouncements for US Auditing Standards (SASs), Attestation Standards (SSAEs), and Accounting and Review Services (SSARSs). You'll also get a link to the relevant Original Pronouncements from a given codified AU, AU-C, AT, or AR Section
Linking that maps correspondences between AU and AU-C Sections 
The AICPA Professional Library is only available for purchase as an add-on to another product purchase.